Overview:
This Friday, April 30th, the Handiham Program will celebrate its 54th anniversary. That is a pretty special accomplishment for any organization! We will be celebrating with a QSO party sponsored by the Handiham Radio Club, and all currently licensed Handiham Program members and volunteers are welcome and encouraged to participate. The object is to work as many stations as possible during the contest period. Participants may use all amateur bands and modes to make contacts, including digital and VOIP modes. Participants may contact any licensed amateur radio operator for the event. The contest will start at 1900 UTC on April 30th and run through 1900 UTC on May 1st. Logs will be required and may be submitted by mail or email no later than June 1st. The exchange is simply name and state, province, or country, and one point will be given per contact. Please have contacts QSL direct to the Handiham Program. Listen out for CQ Handiham 54!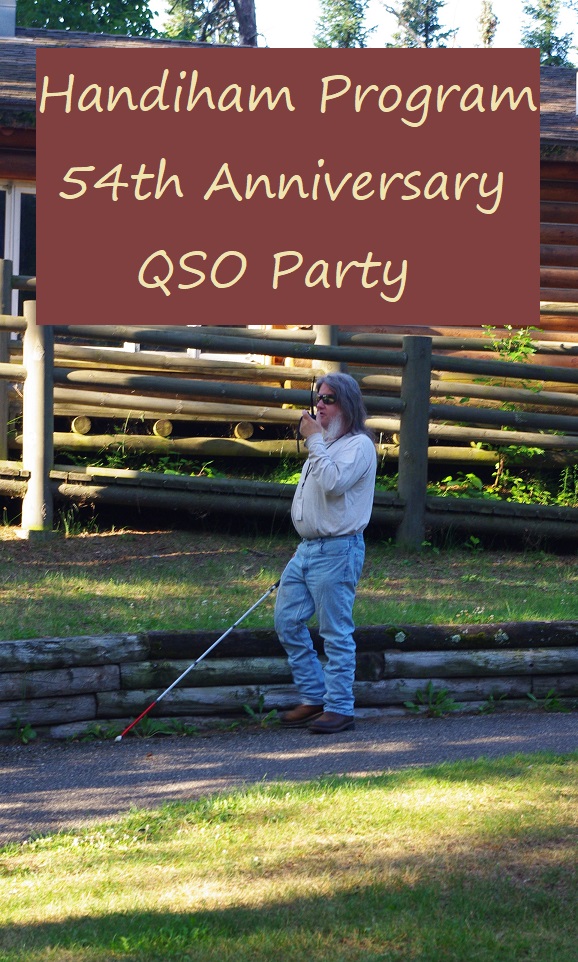 QSL Information:
To receive a special Handiham card, QSL direct to:
Courage Kenny Handiham Program
3915 Golden Valley Road
Mail Route 78446
Golden Valley, MN 55422
Please include the call sign of the station you contacted. Feel free to also QSL direct to the station you worked.